Parenting writer and author Jodi Meltzer is coming to the Barnes & Noble in Fairfax on Sunday, Sept. 22 at 1 p.m. to read and discuss her children's book, "When You Lived in My Belly."
Inspired by her young son's question: "What was it like when I lived in your belly?," Meltzer authored "When You Lived in my Belly," the story of a pregnancy told from the perspective of both baby and mother. Fairfax County Times asked her some questions: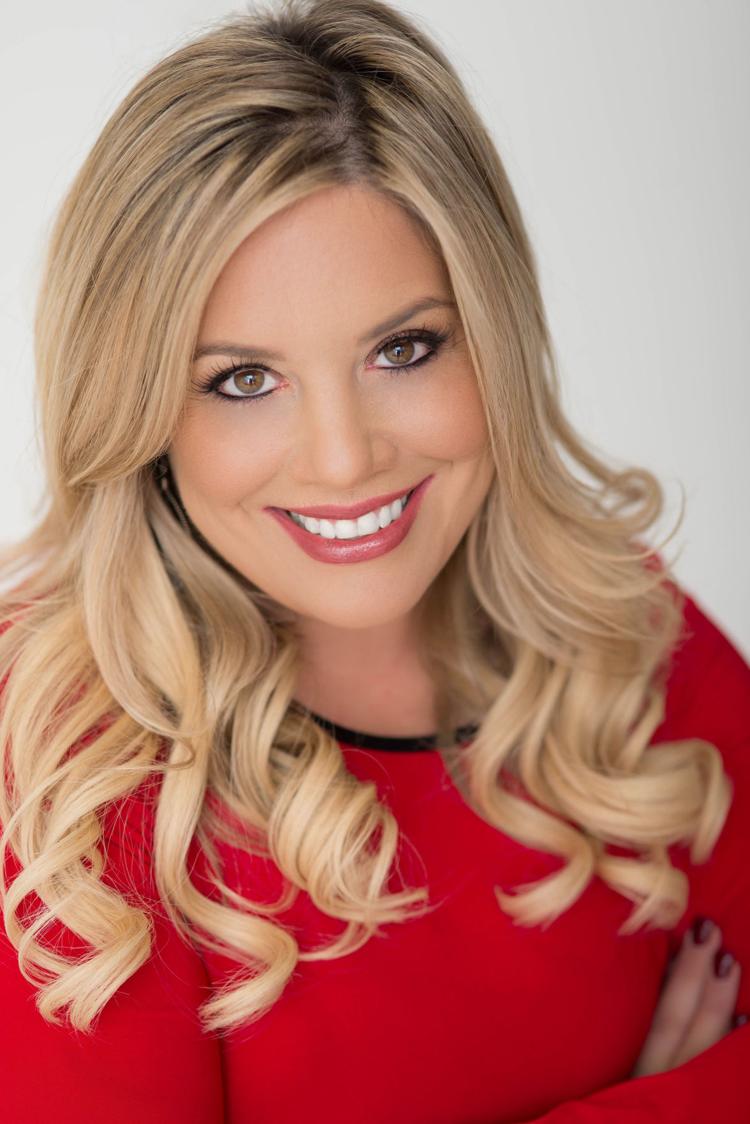 1. We are sure that your son asks so many questions. Why did this question in particular inspire you to write a book?
MELTZER: I have written for adults for many years, mainly about parenting, divorce and grief. (I have bylines on the Huffington Post, The Mighty, Scary Mommy, SWAAY, and many other publications). I wrote this book in my beloved mom's memory, to fulfill her dream.
My mom gracefully and valiantly battled end-stage ovarian cancer for nearly 12 years. After her funeral, I became fixated on realizing her dream of writing a children's book. I spent countless hours brainstorming and researching possible topics, but I wasn't having any luck. When my son finally gave me the winning idea by innocently asking, "Mom, what was it like when I lived in your belly?" I devoted every minute of my free time to answering his question.
This book honors the only two people in this world who know what my heart sounds like from the inside. And it answers a question most moms get from their children. Kids are endlessly curious about pregnancy. It is surreal that they once lived in their mom's belly! And there are too few books that broach this subject in both a detailed and kid-friendly way. "When You Lived in My Belly" gives kids a glimpse into a time they can't remember, and takes moms back to a time they will never forget.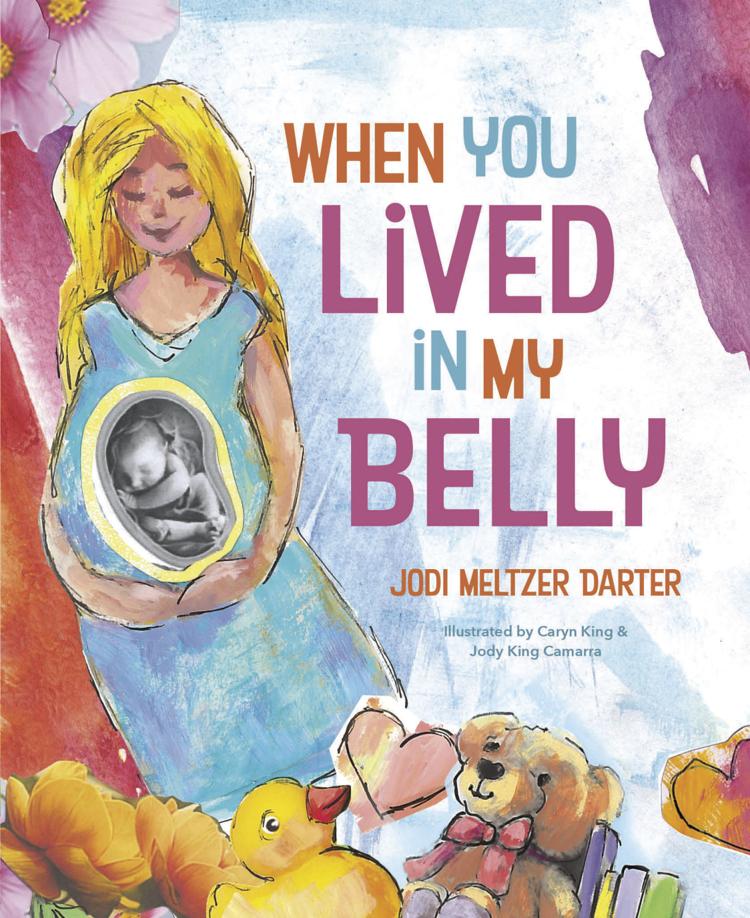 2. Could you describe your journey to getting published and finding the right illustrator?
MELTZER: Finding the illustrator was the easiest part of my publishing journey; Jody King Camarra has been my best friend since kindergarten. At age 5, we bonded over our shared first and middle names (Jodi Lyn and Jody Lynn, respectively). During 40 plus years of friendship, we survived it all–a duel for the same boy in elementary school, high school cliques, attending different colleges, being roommates in our early twenties, multiple moves, marriages, divorce, trips abroad, health scares, pregnancies, motherhood and my mother's death. She's always been there for me, as has her incredibly talented mom, Caryn King. Both Jody and Caryn loved my mom and wanted to illustrate the book for me, regardless of whether it wound up being published or not. I am beyond blessed that they captured the magic of pregnancy so beautifully in "When You Lived in My Belly."
The book publishing process requires tremendous patience, which is not my strong suit. I joke and say I generally have the patience of a gnat, so it was really a challenge for me, but I had to see it through for my mom. It took me five years to get to this point, with a book I am proud of, available online and in stores. I entertained many avenues of publication and researched all interested publishers, ultimately settling on the right one for the project.
3. Some people see motherhood as a role where mothers forget about themselves and are consumed by the demands of their children. How did you overcome this image of motherhood?
MELTZER: Despite all of the buzz about the importance of self-care, the reality is most moms truly do put their kids first. I know I do. That said, I do have my own aspirations to tend to, and I nurture that side of me creatively. For example, I often sacrifice sleep if needed (my apologies to my primary care physician) or take advantage of sitting in the stands at my son's hockey practice to work on my book. I get it done any way I can because my hopes and dreams are important too.
I am grateful that my kids see me in this light, as someone who keeps striving to accomplish goals at age 46. I am so fortunate that my son played a central role in my book, and will be accompanying me on my book tour. We can't wait to meet everyone in Fairfax on Sunday!
Jodi Meltzer can be found on her blogs, jodimeltzer.com and mommydish.net, where she shares funny anecdotes about mommy life, from her son's suspicions of her role as the Tooth Fairy to her thoughts on why the term "blending families" does not work.
Jodi's Facebook is https://www.facebook.com/jodimeltzerauthor
She is @JodiMeltzer on Twitter and Instagram.
This article/press release originally appeared on Fairfax County Times.