When you've endured as many motherless days as I have, you do everything you can to protect yourself from the heightened, stinging sadness associated with certain dates. Her birthday and death anniversary are always brutal, but Mother's Day is the pinnacle of pain.
Time has not dulled the unrelenting heartache of
traveling the road of life without my mom
, but I have gotten better at managing the emotional heft on trigger days. With the dexterity and skill only a motherless warrior possesses, I bob and weave through CVS, avoiding the Mother's Day displays, the endless rows of cards professing undying love. I cling to my little boy and the scattered memories he has of his grandmother—her selflessness, her kindness, her silliness, her superhero status (he vividly recalls how she "saved" him from a garden snake). I keep myself occupied and surrounded by people who get it, or who try to get it.
This year, I cloaked myself in celebration, in new beginnings, in all things joy: my bridal shower, wedding dress fitting, and marriage license appointment. Hell, I even scheduled two cake tastings. Surely, all of these light, lovely, sugar-filled days would insulate me from the gravity of another motherless Mother's Day.
When I saw my mom's loyal friends at my bridal shower, I burst into tears without warning, and they left hot, streaming tattoos of sadness burning on my cheeks. Try as I might, I couldn't stop the flow. They were standing in for her because she could not be there.
When I stepped into my wedding dress, she couldn't zip it up, marvel in the intricate detail of the bodice, suggest alterations, or envision what I will look like on my wedding day. One of my closest friends assumed the role, knowing I'd long for her.
When I got my marriage license, she was unable to answer my call on the first ring. I wanted to hear the smile in her voice, one I delighted in so many times before. Even three plus years after her death, she is still the one I want most during the milestone moments of my life.
I realized this week, with all of these incredibly meaningful and memorable days I am blessed to mark, that there is no possible way to sugarcoat her absence, no matter what I do, no matter how happy I am. It's an important learning to absorb and accept as I meander along motherless.
Still, I am not alone. Two of my friends carefully infused my mom's spirit in beautiful bridal shower decoration and celebration. I re-told stories about her on the way to my dress fitting and my friend listened with interest, like she never heard them before. I also have my fiancé, a man I know my mom would be so proud to call her son-in-law, right next to me when I get the urge to dial her number. Steadfast and true, their collective love sustains me on days of intense sadness.
Though her loss left a permanent vacancy sign hanging on part of my heart, I can always manage a smile because of those who continue to honor her legacy by loving my son and me. Today, I celebrate them, and her, with gratitude.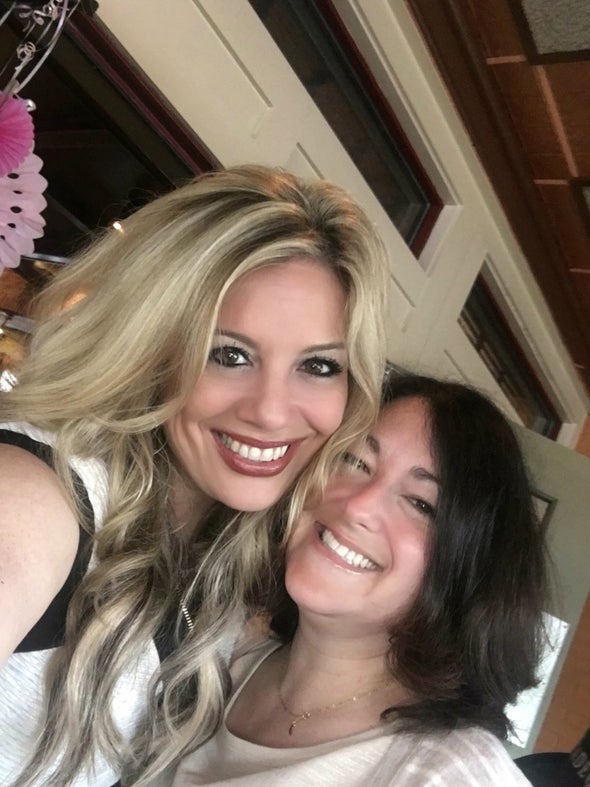 I missed my mom at my shower but friends made me smile regardless.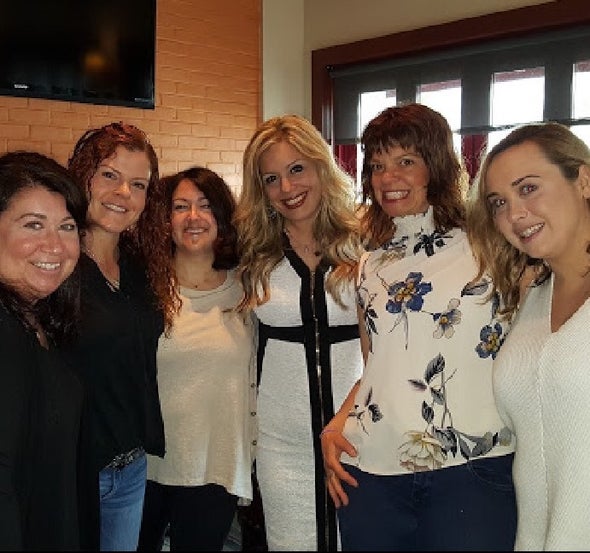 My incredibly wonderful friends.